WWT 2022
The 2022 edition of AAS WorldWide Telescope launched on February 15th, 2022.
WWT isn't a physical telescope — it's a suite of free and open source software and data sets that combine to create stunning scientific visualizations and stories. While WWT started out as a standalone Windows application, it's evolved into a powerful astronomy visualization toolkit that you can use on the desktop, in the browser, and from Python. To learn more, visit the WWT homepage.
An "edition" is a coordinated release of the many software and data components that comprise the WWT ecosystem. This edition homepage covers:
What's New
So many things! WWT 2022 wraps up several years' worth of improvements to all aspects of WWT. Watch the official WWT 2022 launch video or read the AAS press release for an overview. The highlights include: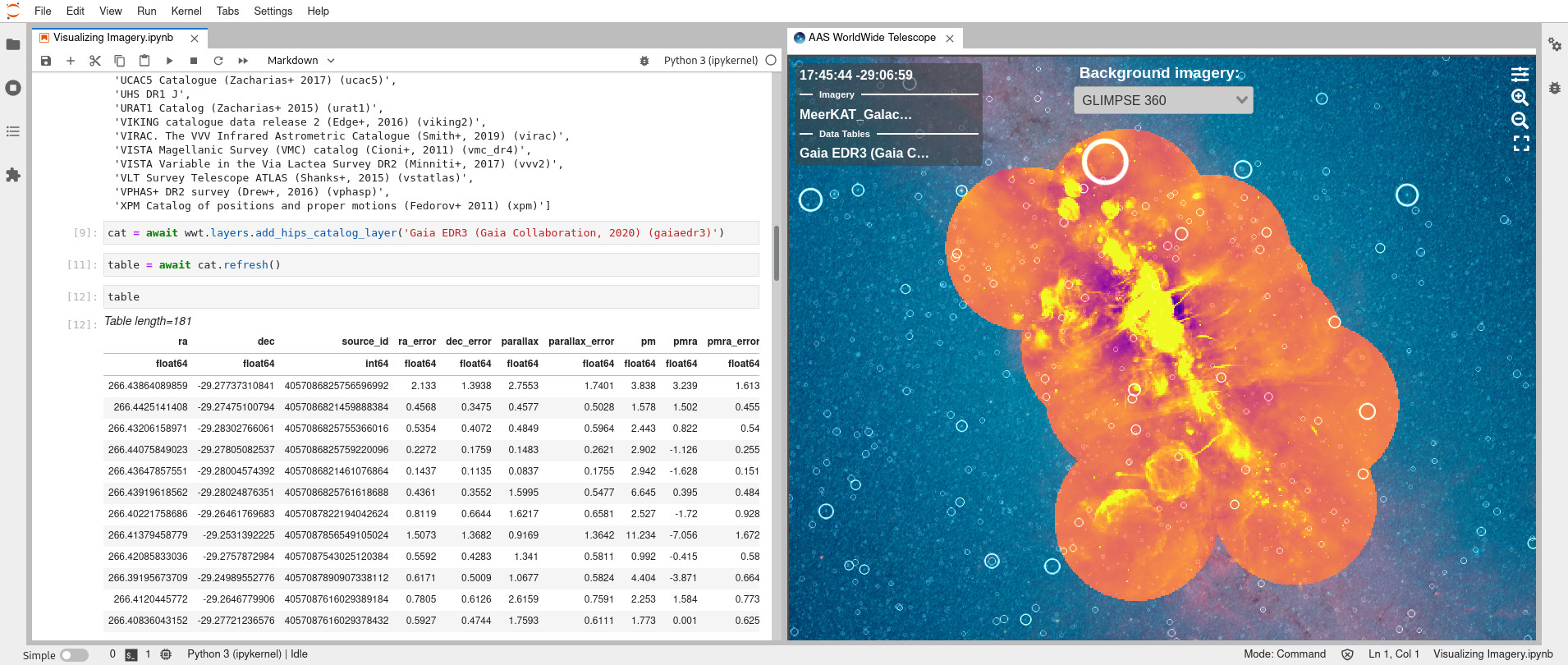 See WWT 2022 In Action
Here are some great ways to see some of the things that WWT 2022 can do:
All of these examples build on the WWT visualization technology that also powers the core WWT web client and Windows client applications.
Get Started with WWT 2022
There's no one way to "install WWT" because the software spans so many different uses. Here are our recommendations for different kinds of users:
Release Notes
In these notes you'll find synthetic discussions of changes in WWT 2022 compared to previous versions.
To learn about changes to a component of WWT 2022 not listed above, consult its technical changelog as linked from the detailed versions list.
Donate to WWT
As part of the non-profit American Astronomical Society, WWT's mission is to help scientists and educators showcase astronomical data and knowledge. WWT's web servers send out gigabytes of data every hour to hundreds of thousands of visitors every year. Your contributions help keep the WWT servers running, delivering beautiful astronomical imagery to users around the world for free, and demonstrate the breadth of the community that values WWT. Please consider donating to WWT and spreading the word!
Additional Resources
---